Partner Services
On top of our main partners Geissbühler Weber & Partner (compliance outsourcing and maintainer of our compliance package) and Synpulse (setup and training), the following companies deliver additional important services to assetmax clients:
Setup, installation, and customization: Etops
Compliance outsourcing: BDO, Swisscomply
Backoffice outsourcing: Etops, FRED, Numas
Tax analysis: Noveras
Consolidation services for UHNWI: Galeo
Cloud solutions: Tinext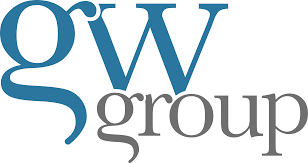 GEISSBÜHLER WEBER & PARTNER
Geissbühler Weber & Partner advises financial services providers on the fulfilment of financial market regulatory requirements and the optimisation of compliance and risk processes. The company supports its clients in their response to regulatory issues and works with them to develop holistic solutions – from planning to implementation and after sales service.
All regulatory aspects in Assetmax have been designed in cooperation with Assetmax. GWP offers an optional compliance outsourcing service to Assetmax clients.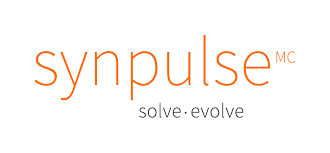 SYNPULSE
Synpulse is an established, globally active management consulting company and a valued partner to renowned international financial services companies. Since its formation in 1996, Synpulse has offered its clients excellent solutions, enabling them to generate high added value. We support our clients in the whole process from working out strategies and realizing them operationally through to technical implementation.
Synpulse is specialized in setup, configuration and training services for Assetmax.

BDO
BDO assists wealth managers with any questions related to the following topics: Financial Services Act (FinSA), Financial Institutions Act (FinIA), Collective Investment Schemes Act (CISA), Pension law (BVG/BVV 2/ASV), Anti-Money Laundering Act (AMLA), Financial Market Supervision Act (FINMASA), MiFID II, Professional and industry standards, Corporate law.
BDO offers a service platform for asset managers which allows small to medium-sized asset management providers to manage the complex requirements of the future with reasonable effort and expense.

ETOPS
Etops was founded in 2010 and offers a broad range of solutions and services for the financial industry from data collection, refinement and aggregation to high-end operations and consulting, from complex integration projects to state-of-the-art reporting, from data analytics and warehouses to mobile apps and dashboards.
Etops is specialized in setup, configuration and programming services for Assetmax.

FRED FINANCIAL
FRED's core service is the operation of the portfolio management system and CRM solution, of the necessary interfaces to the custodian banks, of the entire archiving of vouchers and documents, and ensuring data quality and integrity on the portfolio management system.
FRED supports the Assetmax platform.

GALEO
Galeo is a Swiss company founded in 2003 offering an integrated solution for the consolidation and analysis of assets.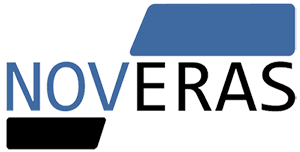 NOVERAS
NOVERAS is an inter-disciplinary project management, consulting and services firm. NOVERAS combines private banking experience with specialized expertise in tax reporting and legal advisory for financial institutions and selected individuals.
NOVERAS optionally delivers tax reporting and analysis services to Assetmax clients.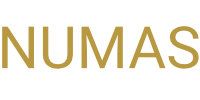 NUMAS
Numas is a general contractor in terms of "data". Numas actively supports its clients in the procurement, processing and export of all information of all kinds.
Numas offers backoffice outsourcing services to assetmax clients.

SWISSCOMPY
SwissComply offers a comprehensive range of services that are optimally tailored to the needs of independent asset managers, asset managers of collective investments, family offices and smaller banks. By closely integrating the Compliance, Risk Management and Legal departments, SwissComply enables clients to concentrate on core business, increase competitiveness and take advantage of growth opportunities.
SwissComply offers optionale compliance outsourcing services to Assetmax clients.

TINEXT
Tinext MCS provides the best in innovative Cloud Computing, Hosting and Application Management. Thanks to qualified experts, next-generation cloud solutions and industry-leading partners, your goals will become ours too, no matter what your business strategy is.
Tinext is our partner of choice for cloud solutions. Our own cloud infrastructure as well as several of our customer instances run on Tinext's cloud services platform.