Integrated partner solutions
At Assetmax we focus our efforts in developing the best core wealth management functionality available. The ecosystem of wealth management solutions is vast and we intend to support it with an open platform and through a transparent integration through our powerful web-service based APIs.
The following list shows the third party solutions currently integrated in Assetmax.

ALTOO
The Altoo Wealth Platform empowers wealthy individuals and their families to consolidate and interact with their total wealth in a simple and intuitive way. With a strong focus on security, Altoo's technology is developed and hosted in Switzerland, enabling its clients to create simplicity for their complex wealth data.
Altoo accesses Assetmax APIs to load and display portfolio data and mandate information.

EDGELAB
Over the past 8 years Edgelab has built strong relationships with global wealth management companies and Tier 1 private banks across Switzerland, APAC and Europe. Edgelab is the preferred and standard risk engine of the leading core banking and portfolio management system providers.
Assetmax optionally integrates with Edgelab technology to provide PRC, Risk Metrics and Scenario Analytics.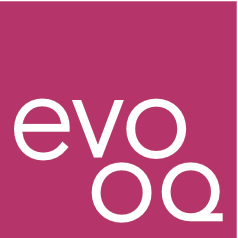 EVOOQ
Evooq is a Swiss financial technologies company that emerged from the structured products advisory and the investment technology world. Evooq has operated in those areas since 2011.
Evooq and Assetmax partnered together to build the Evooq IAM Platform.

INCUBE
InCube is a Swiss based technology and consulting company. InCube's advisory suite is a customizable end-to-end application for wealth advisers to provide client-centric, personalized and goal-based investment advice fully compliant with regulations.
InCube's advisory suite accesses Assetmax APIs to access backend information for portfolios and mandates and offers thus a perfectly integrated user journey.

INDIGITA
Addressing the growing challenges faced by banks and financial advisers, Indigita provides solutions that take the complexity out of Cross-Border compliance when conducting international business.
Assetmax optionally accesses Indigita services to perform cross border activity checks.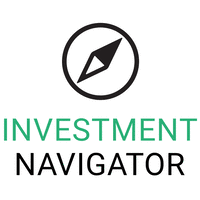 INVESTMENT NAVIGATOR
Investment Navigator offers financial institutions around the world modular technology-driven solutions as well as holistic consultancy services to add value to advisory and distribution processes.
Assetmax optionally accesses Investment Navigator services to perform regulatory checks, configured as pre or post trade restriction checks.

PERFORMANCE WATCHER
Performance Watcher is a participative platform to evaluate and monitor investors' results by comparing real portfolios. Anonymous and daily.
Assetmax optionally delivers anonymized data daily to Performance Watcher.

PROMETEIA
Prometeia is a leading provider of consulting services, software solutions and economic research focused on Risk, Wealth & Performance Management. Prometeia's technology and specialized advisory are chosen by more than 300 customers in over 20 countries around the world every day: banks, insurance companies, institutional investors and public institutions.
Assetmax optionally accesses Prometeia services to load PRC, KIIDs, and Risk Metrics.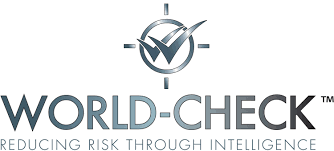 WORLD-CHECK
The World-Check Risk Intelligence database delivers accurate and reliable information to help make informed decisions. It has hundreds of specialist researchers and analysts across the globe, adhering to the most stringent research guidelines as they collate information from reliable and reputable sources – such as watch lists, government records, and media searches.
Assetmax optionally downloads the world check database daily to implement a fully integrated search workflow.