Integration services
Assetmax core technology is mature, tested and business proven. We offer this technology to banks, fintechs or service providers who intend to build new applications re-using the standard multi-custody PMS, CRM, invoicing or reporting functionality provided by assetmax.
1. API
Our API server offers Web Service APIs to access the whole wealth management functionality spectrum of assetmax.
Multi custody data consolidation, transaction simulation, group transactions, rebalancing, PEP checks, flow of funds checks, KYC validation, management fees calculation, stamp duty calculation, are some of the functionalities which can be accessed programmatically via APIs.
This set of core functionality for wealth management can be used as the basis for the development of additional products like an e-banking platform for professional clients or an online investment management portal to onboard clients and offer investment strategies.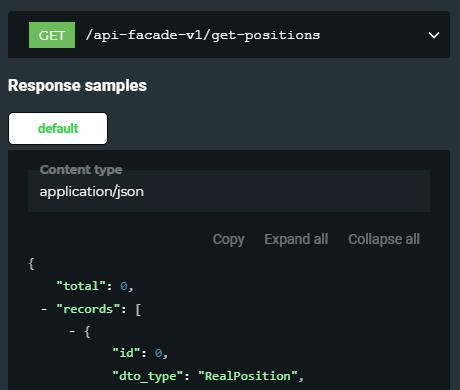 2. Multi custody for banks
Assetmax multi custody solution allows banks or service providers to highly automate and digitize the retrieval of data (positions and transactions) from external custodians.
The solution encompasses a software module (assetmax middleware to download, enrich, validate data from external custodians) and a data quality service by our data management team.
Why assetmax as multi custody
Multi-custody solutions have been classically offered to serve independent asset managers needs.
Today, banks are rediscovering the benefit of accessing external custodian data to provide better or new services to their private or institutional clients.
Assetmax offers one of the most efficient and complete selection of custodian interfaces for the Swiss wealth management market.
Native interfaces: fully based on custodian-specific, PMS dedicated interfaces

Comprehensive: most complete set of native interfaces for Swiss/LI wealth managers

Strong reconciliation: sophisticated and highly automated data enrichment, validation and transaction-based reconciliation

Business-proven: millions of transactions per year are loaded through our technology

API-based: all information can be accessed through our Open Banking API
Securities-related information can be obtained from custodians and converted into digital information by several means: manual input, screen scraping, PDF scanning, PDF parsing, SWIFT message, native interfaces.
Native interfaces is the channel officially developed by banks to deliver data to portfolio management system and is the only method to load a robust, complete, timely delivered, reconcilable set of information from banks and is thus the best available option.
Assetmax offers the most comprehensive selection of native bank interfaces in the Swiss market.
Some of our interfaces: Axion Bank – Banca CIC – Banca del Sempione – Banca Stato – Bank Syz & CO – BCGE – BKB – BDL – Bellerive – Berenberg – BIL – BNP Paribas – Bordier – Carnegie Bank – Cornèr Bank – Credito Emiliano – Credit Suisse – Dreyfus – Edmond de Rotschild – EFG -GKB – GLKB – Gonet – Hauck Aufhäuser – Hypothekarbank Lenzburg – Intesa San Paolo – Julius Bär – LGT Bank – LLB – Lombard Odier – LUKB – Märki Baumann – Morgan Stanley – Neue Bank – Pictet – PKB – Rahn+Bodmer – Rothschild Bank AG – Safra Sarasin – Société Générale – SGKB – State Street – Schwab – Swissquote – Bank Syz – SZKB – UBP – UBS – V-Bank – Vontobel – VP Bank – Zuger KB – ZKB
We are founding partners of the OpenWealth initiative, which develops an API Standard and is a Community for Wealth Management.
Our OpenWealth adapter is based on our multi custody parsers technology to provide a translation from a data feed format into the OpenWealth format, and offers thus a cost effective solution to comply with the standard without providing the format natively.