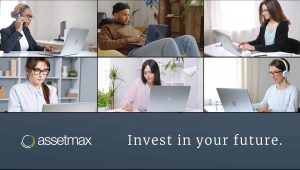 In our previous articles, we reviewed how Millennials are in line to inherit the greatest wealth transfer of our time and their expectations from wealth management.
Millennials will inherit $30-$68 trillion from their parents, who are from the Baby Boomer and Silent Generation cohorts. Millennials are also diverse, containing many women along with non-Western people and other racial minorities.
When it comes to what they want from wealth management, they require digital offerings from mangers who truly get to know them, respect their independence, realize investments are a means to enable lifestyle ends, and offer solutions that have positive impacts on both people and planet.
All of this makes it challenging for managers, who are themselves are greying.
In this article, we discuss how ageing mangers can ensure longevity and better serve Millennials.
Greying managers 
The average advisor is 51, while just 10% are younger than 35.  Over 20% plan on retiring in the next ten years and they don't have a plan for who will replace them.
This puts significant pressure on mangers, especially considering 80% of those set to inherit their parent's wealth plan on changing advisors.
Thus, what can managers do to meet Millennials' expectations and ensure their businesses not only persist into the future, but do well?
There's no quick fix to the people changes in wealth management. There are, however, steps firms can take to ensure longevity.
Get creative in recruiting
To increase headcount, mangers need to get creative in recruiting. As the wealthy themselves are diversifying, advisors should focus on recruiting from those who are underrepresented in the field, like people from minority backgrounds.
Relatedly, to attract and keep young advisors, firms should tie compensation to book-building and increasing knowledge, instead of growing assets. This further incentivizes people from minority backgrounds and those with lower incomes. All in all, managers should look beyond the usual recruitment grounds, like wirehouses, for new recruits.
Improve training
A big issue is the generational disconnect between aging investors and younger clients. Bridging this gap means improving training to include new methodologies and tools, especially in the technology realm. Technology can also greatly improve firms' regulatory and compliance abilities, giving them more time to spend getting to know clients. What also helps is arranging a succession path well before retirement.
Build multigeneration teams
Regarding clients, keeping them involves a team approach to management. Teams need to be multigenerational, to ensure knowledge and skills are transferred from retiring advisors to their younger colleagues and vice versa. Additionally, teams should focus on building relationships across multiple generations of their clients.
All this ensures continuity between retiring managers and those who will take over, making it easier for a new generation of managers to confidently advise clients who look, talk, and think like them.
More articles on the people changes in wealth management:
Read: The greatest wealth transfer of our time