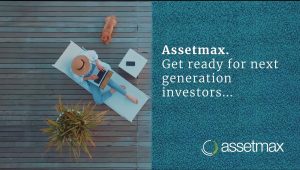 When you think of a typical wealth management client, how do you imagine them? You're probably thinking of an older man, with white hair, pale skin, wearing an ill-fitting suit.
Your assumption is correct, but it doesn't paint an accurate picture of the groups that will make up a substantial group of wealth management clients in the future.
And these new investors are set to inherit significant sums over the next few years. This means wealth mangers must get to know who their future clients are so they can be ready to meet their expectations.
So, who are these new investors and just how much are they about to inherit?
Trillion-dollar opportunity
One of the most important things to keep in mind when it comes to wealth management clients is that the wealthy are getting younger. Baby Boomers, and the generation before them, the Silent Generation, are set to leave $30 – $68 trillion to their children, who are largely Millennials. This will be the single greatest wealth transfer of our time.
And who, exactly, are Millennials?
For one, they're the first generation of people who grew up with the internet and all that comes along with it, like social media, and mobile devices. They grew up in a globalising world, which makes them curious and adaptable. They're also a more diverse group of high-net-worth individuals (HNWIs) than the sector has ever seen. In this cohort, there are a growing number of women and non-Western people. Just in the US, over 44% of Millennials are non-white, and by 2030, women will be driving the investment of around $30 trillion in assets.
What do they want from their wealth managers?
Yet, the issue of serving a new client base in itself isn't remarkable. After all, wealth is wealth. But Millennials have different thoughts and priorities than their parents when it comes to what they want out of wealth management.
This demands managers' attention. And many managers must face the fact that they may not understand Millennials, mainly due to the age gap between themselves and their new clients.
Once wealth managers understand what their clients want, then they can begin translating these needs into services that not only meet demand, but make good use of the greatest wealth transfer of our times.
This article is the first in our series on the most significant people changes taking place in wealth management.
Read the next article: what Millennials want in wealth management